The Ban Bangsak School

Indahjälpen supports a school in Khao Lak, Ban Bangsak School. It is owned by the government and was rebuilt after the tsunami. The school also accepts students from the six neighbouring provinces that were affected.

In March 2009 nearly 1000 pupils between three and sixteen years of age attend the school. About 800 of them were orphaned by the tsunami and have no other relatives who can take care of them. These children are also offered accommondation at the school. They participate in cleaning, doing laundry and gardening before and after school hours.

The school needs a lot of aid. Some furnishing and equipment of dormitories remains. Also the cost of education and psychosocial care of the affected children will require financial assistance for a long time.

In order to finance our projects, we have received contributions from relatives and friends of our beloved family members´funerals, memorial moments and commemoration funds. These contributions have been invaluable and have helped to improve everyday life and the future of many victims in Khao Lak.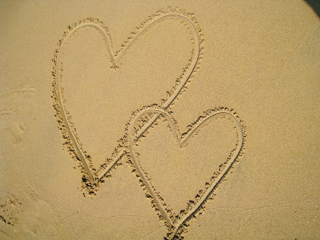 Help us to help!
On September 15, 2005 indahjälpen recived a scholarship of 25.000 Swedish crowns from the National Police. This scholarship was awarded to the forensic technicans that were involved in the identification work after tsunami dissaster. They gave the money to the benifit of indahjälpen´s aid projects in Khao Lak.

Many other associations, companies and private people donate voluntary contributions. We make sure that the aid is directed towards the ones that need it the most.

Since this is a long-term, ongoing project, we are still collecting money for indahjälpen. We sell jewelry from inda design, where the surplus goes to indahjälpen. We also sell a handmade brooch in ceramics, a red friendship heart, where the entire sum goes to indahjälpen. This money is targeted at school children in Khao Lak, who have lost one or both parents. Mainly the money goes to school fees, school uniforms, learning material and school equipment.

Would you like to buy a heart? Maybe you can also sell an extra to a friend och colleauge? Help us to help others. Thank you for your concern!

Indahjälpen is named after jewelry manufacturer inda design, founded in 2003 by Linda Gudmundsson. Linda died in the tsunami outside Khao Lak with her daughter Mira and Linda´s father Göran. Linda´s designer jewelry will continue to be manufactured by her family and sold for the benefit of indahjälpen.

A warm thank you from us and all the children at Ban Bangsak School to those who contribute to indahjälpen. Your efforts do wonders!

Indahjälpen´s bank account in Sweden:
IBAN SE4180000832799843074015
SWIFTCODE SWEDSESS
Write indahjälpen on counterfoil.


Ingrid Gudmundsson